Welcome to Sung Healing
Traditional Chinese Medicine
As a Traditional Chinese Medicine specialist we focus on treating the cause of a wide variety of conditions naturally targeting the body as a whole.
Tai Chi
Tai Chi is traditionally an ancient Chinese Martial Art Form which encompasses a series of gentle, graceful movements.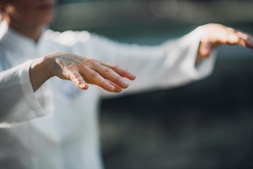 Qi Gong
Translated as "energy work", is an internal style which places great emphasis on breathing techniques and the manipulation of one's own energy.

Dr Michael McLoughlin (Long Hu), Arnold Erasmus (Lao Kung) and Michelle Levy from (Sung Healing) have created a new channel on YouTube with detailed, step by step lessons for beginners on Chi Kung and Tai Chi. This is a long term project with bi-weekly content on topics such as internal martial arts, philosophy, health and meditation.
Overview of
Traditional Chinese Medicine, Tai Chi and Qi Gong
Michelle Levy explains, in brief, the history of each modality giving the listener the understanding of lineage. Each system is discussed and how they interconnect with each other leading to a better understanding of the human body and it's capabilities.
"The Master keeps her mind always at one with the Tao; that is what gives her her radiance. (Tao Te Ching). This sums up Michelle, she not only teaches Tai Chi and Q Gong but lives it and it radiates from within! Not only has Michelle great patience in teaching the Form, she inspires you to apply its principles into your daily life. I have been going to Michelle's classes for over a year and would highly recommend them.  I am a type 2, Diabetic and both are considered a very good form of exercise for Diabetes."

"I am 58 years old suffering from Type 2 Diabetes, arthritis, diverticulitis, underacting thyroid, high blood pressure and heart problems. I reached a point where I was willing to try acupuncture to void being on a constant cocktail antibiotics and anti-inflammatory drugs. Over the period that Michelle has treated me I have noticed a great, all round improvement, in my health and for the first time, in a long time. I can only attribute this to her skill, ability and knowledge and to the use of acupuncture. I would highly recommend using acupuncture, to restore your health and balance and the expertise of Michelle."

"About a 18 months ago I came across an advert for Tai Chi / Qi Gong in a local publication. Having osteoporosis and being unable to take the prescribed drugs I was seeking an alternative to help strengthen my bones. After having 3 fractures in a short period of time I felt this might be what I had been looking for. My foot was still weak from a recent fracture and I decided to go for private lessons with Michelle. What I did not realise was the journey Tai Chi / Qi Gong would set me on. From the very first lesson Michelle was committed to helping me and for the first year I learnt the movements whilst seated on a ball or a chair. My foot feels the strongest it has been since the first fracture in 2008 and my balance, which was the cause of most of my fractures throughout the years, has improved to a point that I cannot recall the last time I fell. I do my Tai Chi / Qi Gong exercises every day because I want to. It has become part of my daily routine with me feeling the benefits not only for my balance and bone structure but also for my general wellbeing. Michelle is not just a Tai Chi / Qi Gong instructor, she lives by its principles and is passionate with her students."

"Suffering with arthritis mainly in my fingers and being unable to take medication for it left me seeking alternate therapies. I was already going to Michelle for Tai Chi / Qi Gong and decided to try what she had to offer in Traditional Chinese Medicine. Every week I have acupuncture, Tui Na (a form of massage therapy) and moxibustion. Over the months the joints in my fingers have slowly started to loosen and become more flexible. I am now able to make a fist which was not possible when I started the treatment and the dexterity in my fingers is returning. Along the way I have had other aches and pains (as we do when we are getting on in years) and Michelle has helped with all of those too."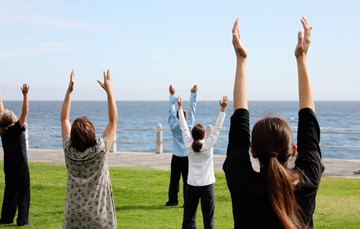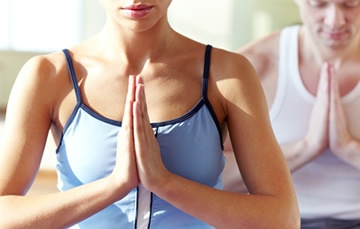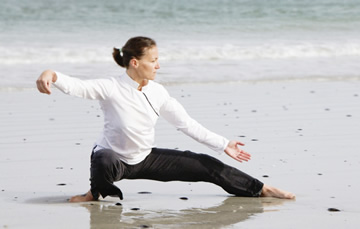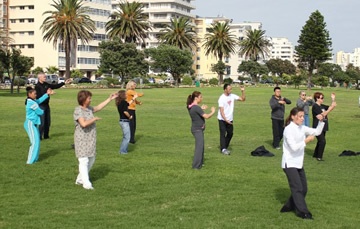 Classes
Tai Chi & Qi Gong classes
Want to try out our weekly classes? Did you know we also offer private and corporate classes on request? Please contact Michelle our health and wellbeing specialist for more infromation.